QR Code has become increasingly popular, whether in the Starbucks play interactive games, or made ​​of resumes, several of which are for many applications. This takes you to see, QR Code and many more new applications.
1. Virtual Supermarket Shopping
South Korea is the world's second-busy state, so that we do not need to water and soil will be able to buy the goods they want it? Tesco have new tactics: Tesco subway station in Seoul, Korea QR Code set up a substantial display of posters, so busy office workers with a smart phone applications can be scanned under a single virtual shopping, not to supermarkets, shopping can be quick, quick delivery of goods at home. This innovative way of selling, so Tesco's network industry performance rose 130%!
2. Interact with the music
A Korean hip-hop artist Shin-b very creative use of QR Code, so that fans watching her music video, the capture fleeting QR Code, in order to learn a variety of information such as the Google search results on her and Twitter account. As the film's too difficult to immediately capture the QR Code, so you pause the movie when Debu, which also reached for fans to stay longer in the film's purpose, it is very creative!
3. Immediately by praise of jeans
How to Facebook's 'praise' brought to reality? In the Diesel store, you just use smart phones like the jeans on the side of the QR Code scanner, you can directly connect to Facebook on the corresponding page by praise, let your friends know immediately fell in love with you which of the pants in the store .
4. Delicious to eat but also to know the origins.
Boston restaurant Taranta with QR Code so that customers can immediately understand the origins of the fish plate. So you immediately know where the fish caught, when caught, and when it was sent to restaurants. Feeling very suitable plasticizer turmoil in Taiwan ah! The following is one fish story。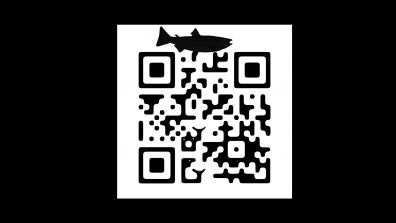 Recently, a French QR Code exhibition works are all QR Code allows you to scan, about making the work of the artists information and other works. The following is a video introduction. The Artist use the
Barcode Maker and QR code Generator
to create many kinds of 2D-codes, and design it.
6. The cookies into invitations, personal business cards ... ...
Qi is a lot of people like the food, but the German company Qkies QR Code is a surprise and it will combine to make these delicious cookies they have to pass the information function. Since then, your cookies will not just cookies, but also can be used as personal cards, invitations sent to your friends. Qkies cookies set can be used € 6.90 buy online, can do 20 per box.